Collecting Med-Pay After An Auto Accident
Far too often in West Virginia victims of automobile accidents are unaware that in some cases an additional form of compensation is available through their pre-existing insurance policy. This underutilized policy add-on is commonly known as Medical Pay Coverage or Med-Pay. Sometimes the Med-Pay addition to a policy can be overlooked or under a slightly different title. The easiest way to confirm if Med-Pay is part of your policy is to review the declarations page of your contract and look for a line reading "medical payments."
What Is Med-Pay?
Med-Pay covers the costs associated with your medical and injury treatments resulting from your auto accident. On your declarations page, you can find the maximum amount the policy covers as well as any additional stipulations associated with the terms of the coverage.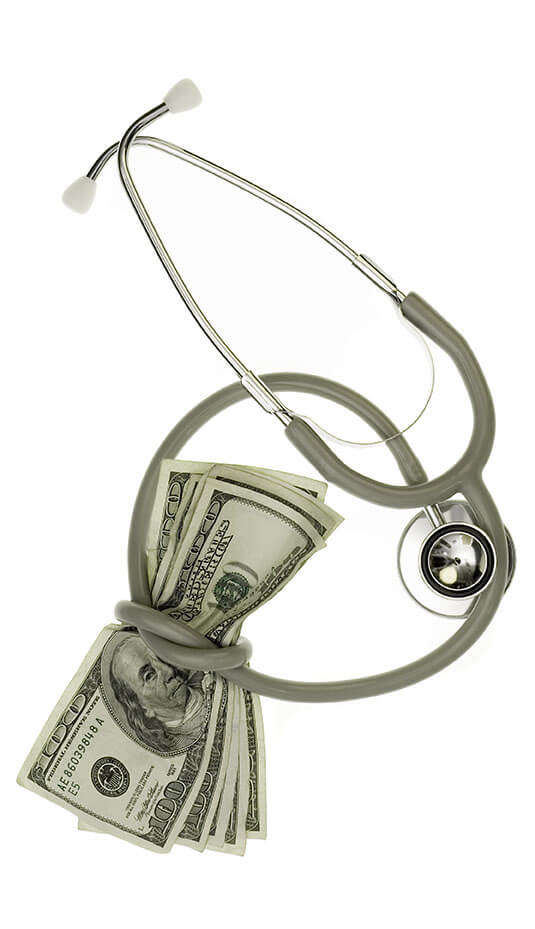 What Is Covered?
One of the most important things to remember about your Med-Pay policy is that it pays out for medical needs regardless of whose fault the accident was. Depending on the quality of insurance you possess, payouts can vary from $1K to $10K or more. Med-Pay is important because it can provide cash to pay for medical expenses incurred by you, your family, or your passengers in the event of injuries resulting from an accident. It can fill gaps on bills that may be hard to negotiate with insurance companies.
Using Med-Pay
Acquiring Med-Pay claim compensation under your insurance policy is in most cases a simple process. The agent assigned to your claim will need you to send them copies of the medical bills as well as the accident report for processing. Depending on the severity of the auto accident, policyholders often find it less stressful to let a law firm handle the collection of Med-Pay compensation with the insurance company.
What Should I Do Now?
Insurance adjusters are looking to settle your case without paying the full amount required, or owed under the policy. Contact a WV Attorney that is experienced in automobile accidents, hospital liens, and personal injury cases before settling with an insurance company. If you have questions regarding Med-Pay, and how to collect, do not hesitate to contact the offices of Taylor & Hinkle in Beckley, WV today! Insurance companies are not your friends. They will use every trick in the book to downplay your injuries, and convince you to settle without the proper amount of care. Call Taylor & Hinkle, Attorneys at Law today at (304) 894-8733. Our team will work to maximize your settlement or verdict from automobile accidents.